Main Content
About RSVP, Inc.
Rehabilitative Services and Vocational Placement, Inc. (RSVP, Inc.) is a Virginia-based, nationally-accredited, private rehabilitation company founded in 1981 to provide vocational rehabilitation, medical case management and a broad range of related services to the insurance industry, self-insured companies, federal, state, and local government agencies, attorneys, persons with disabilities and other interested parties.
Learn More About RSVP, Inc.
Proudly Serving Virginia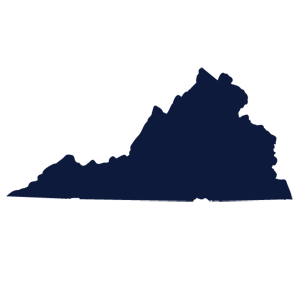 Our Mission Statement:
---
Our mission is to provide person-centered services to support individuals to achieve greater independence and enhance the quality of their lives by assisting them to reach their maximum level of recovery and to fulfill their vocational potential in an efficient and effective manner.
Our Values Statement:
---
RSVP, Inc. is committed to forming positive collaborations with individuals served, customers, and other stakeholders in an effort to provide quality, effective, and efficient community-based services with the focus of meeting the needs, expectations, goals, and satisfaction of all involved parties.
Code of Professional Ethics:
---
RSVP, Inc. follows the Code of Professional Ethics for Rehabilitation Counselors, as published by the Commission on Rehabilitation Counselor Certification (CRCC), and the Ethical Guidelines of the Association for Persons Supporting Employment First (APSE).
RSVP, Inc.'s consumers, customers and stakeholders have consistently reported high levels of satisfaction with our services for over 35 years.

Accreditation
RSVP, Inc. is CARF-accredited in Community Employment Services: Employment Supports and in Community Employment Services: Job Development, Employee Development Services, and Employment Planning Services.
RSVP, Inc. has made a commitment to continually enhance the quality of our services and programs and to focus on the satisfaction of the persons served.
What is CARF?
CARF International is an independent, nonprofit accreditor of health and human service organizations.
CARF International accreditation demonstrates a program's quality, transparency, and commitment to providing professional services that meet field-driven standards with a focus on the satisfaction, needs and outcomes of all persons served.
Learn more about CARF at www.carf.org.

What People Are Saying…
"My son is 24 years old and is challenged with Autism. RSVP helped him find a job and he is working for the first time in his life. He could not have been successful in his job at the Outback without RSVP and supported employment. We are so thankful for them and all they have done for us!"
"My job coach is kind and has been helpful with my first job experience."
"By working with RSVP, I got the job I really wanted."
"My job coach goes above and beyond what is required of her job to help me maintain my job."
"RSVP placed 2 consumers at my store. These individuals are hard-working and dedicated. I am extremely pleased with the services they received and continue to receive from RSVP."